A B C D E F G H I J K L M N O P Q R S T U V W X Y Z All
G
G. Tan, Mely
, Indonesian Academy of Sciences, Jakarta
Gallop, Annabel Teh
, British Library, London.
Gani, Fuad
, Department of Library and Information Science, Faculty of Humanities, Universitas Indonesia.
Ginting, Juara R.
, a lecturer in Cultural Anthropology at USU (Universitas Sumatera Utara), Medan
Goedemans, Rob
, editor-in-chief for web communications as well as ICT-in-education consultant for the Faculty of Humanities at Leiden University
Goes, Heidi
, a PhD at Ghent University
Gomperts, Amrit
Gondomono, Gondomono
, FIB
Grangé, Philippe
, Associate professor at the University of La Rochelle
Grangé, Philippe
, An associate professor of linguistics at the University of La Rochelle
Griffiths, Arlo
, professor of Southeast Asian History at the École française d'Extrême-Orient (French School of Asian Studies)
Groeneboer, Kees
Gunawan, Bambang Indratno
, Faculty of Fisheries and Marine Science Mulawarman University, Samarinda
Gyem, Kim Jang
, Hankuk University
1 - 14 of 14 Items
This work is licensed under a Creative Commons Attribution-NonCommercial 4.0 International License.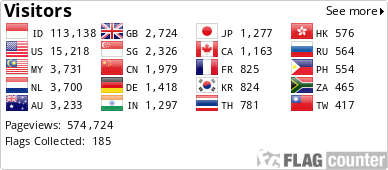 View My Stats