A B C D E F G H I J K L M N O P Q R S T U V W X Y Z All
D
Duija, I Nengah
, Sekolah Tinggi Ilmu Agama, Denpasar, Bali
Dyke, David van
, Underwater projects in Aceh, Belitung, Borneo, and the Java Sea
E
Eickhoff, Martijn
, NIOD Institute for War, Holocaust and Genocide Studies
Elfira, Mina
, Pengajar Program Studi Rusia, Fakultas Ilmu Pengetahuan Budaya Universitas Indonesia
Elfira, Mina
, Faculty of Humanities, University of Indonesia
Elfira, Mina
, pengajar Program Studi Rusia Fakultas Ilmu Pengetahuan Budaya Universitas Indonesia
Elfira, Mina
, Pengajar Program Studi Rusia, Fakultas Ilmu Pengetahuan Budaya Universitas Indonesia
Ellen, Roy
, emeritus professor of anthropology and human ecology at the University of Kent
Engelenhoven, Aone van
, assistant professor in Southeast Asian Linguistics at the Leiden University Centre for Linguistics (LUCL) and the School of Asian Studies at the Leiden Institute of Area Studies (LIAS), Leiden University
Engelenhoven, Aone van
, Leiden University, The Netherlands Institutu Nasionál Linguístika nian, Universidade Nasionál Timór Lorosa'e
Engelenhoven, Aone van
, assistant professor in Southeast Asian Linguistics at the Leiden University Centre for Linguistics (LUCL) and the School of Asian Studies at the Leiden Institute of Area Studies (LIAS), both at Leiden University
Erman, Erwiza
Ernanda, E.
, PhD student at Leiden University Centre for Linguistics (LUCL).
Ernanda, Ernanda
, Universitas Jambi
Everaert, Martin
, Professor of Linguistics and acting director of the Institute of Dutch Lexicology (INL)
Eyckhoff, Martijn
, NIOD Institute for War, Holocaust, and Genocide Studies
F
Fathurahman, Oman
, Pengajar pada Fakultas Adab dan Humaniora Universitas Islam Negeri (UIN) Jakarta
Faust, Vera
, Leiden University
Fricke, Hanna
, Leiden University
Fuad, Muhammad
, pengajar Program Studi Inggris Fakultas Ilmu Pengetahuan Budaya Universitas Indonesia
Fuad, Muhammad
, Fakultas Ilmu Pengetahuan Budaya, Universitas Indonesia
G
G. Tan, Mely
, Indonesian Academy of Sciences, Jakarta
Gani, Fuad
, Department of Library and Information Science, Faculty of Humanities, Universitas Indonesia.
Ginting, Juara R.
, a lecturer in Cultural Anthropology at USU (Universitas Sumatera Utara), Medan
Goedemans, Rob
, editor-in-chief for web communications as well as ICT-in-education consultant for the Faculty of Humanities at Leiden University
76 - 100 of 452 Items
<<
<
1
2
3
4
5
6
7
8
9
10
>
>>
This work is licensed under a Creative Commons Attribution-NonCommercial 4.0 International License.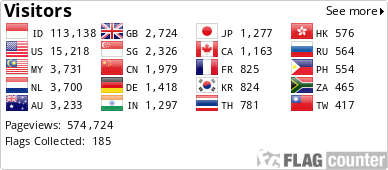 View My Stats