The myth about the origin of the Karo House
Abstract
The Karo people in North Sumatra (Indonesia) consider areas in the Karo regency and those in other regencies as part of Taneh Karo (the Karolands), despite the fact that these areas comprise different administrative territories. This paper focuses on how the idea of Taneh Karo is articulated in a special Karo myth. Scholarly research has discovered that the notion of Taneh Karo originated in pre-colonial times, but an analysis of a local myth which established the concept of Taneh Karo remains an interesting anthropological study. This study is significant as it endeavours to comprehend the traditional ways of life of the Karo people, and it is a crucial attempt to map out the inter-group relations in the Karo area, where the Acehnese, the Batak, and the Malay people take part. It is interesting to note that the myth of Karo has positioned the Karo community and land in a distinctive site within the network of inter-related groups. This is precisely the position which would determine the formation of the Karolands.
Keywords
Myth, ritual, inauguration, performance, wedding, inter-group, clan, patrilineal, regency, domain, pre-colonial, network.
References
Andaya, Barbara Watson. 1995. "Upstream and downstream in early modern Sumatra". The Historian 57/3: 537-552.
Anderson, John. 1971 [1826]. Mission to the east coast of Sumatra in 1823. Kuala Lumpur/New York: Oxford University Press.
Ginting, Juara R. 2003. "Inter-group relations in North Sumatra", in: Geoffrey Benjamin and Cynthia Chou (eds), The tribal communities in the Malay world: Historical, cultural and social perspectives, pp. 384-400. Singapore: Institute of Southeast Asian Studies.
Van der Goes, Beatriz A. 1997. "Beru Dayang; The concept of female spirits and the movement of fertility in Karo Batak culture", Asian Folklore Studies 56/2: 375-405.
Halewijn, E.A. 1876. "Geographische en ethnographische gegevens betreffende het Rijk van Deli (Oostkust van Sumatra)", Tijdschrift voor Indische Taal-, Land- en Volkenkunde 23: 147-158.
DOI:
http://dx.doi.org/10.17510/wjhi.v12i1.78
Refbacks
There are currently no refbacks.
This work is licensed under a Creative Commons Attribution-NonCommercial 4.0 International License.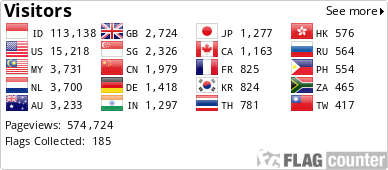 View My Stats