The Panther's Fang; In search of Indonesian television archives
Abstract
The television serial Siung Macan Kombang (The Panther's Fang), produced and broadcast by TVRI Stasiun Yogyakarta in 1992, has lived on in the collective memory of Javanese television audiences. Likewise, Indosiar's Javanese drama programmes, broadcast in the mid-1990s, retrieve reminiscences of past times, when private broadcasters served specific ethnic and linguistic audiences with local entertainment linked to tradition. However, since most Indonesian television stations have not archived their audiovisual collections, the public no longer has access to audiovisual content from a deeper past. Hence these cultural resources have become intangible heritage; when the programmes cease to be recollected in tales and blogs, they vanish from Indonesian media history and fall into oblivion. This lack of archives affects historical research significantly. As I demonstrate in the main part of this article, resources like scripts and the print press could assist television scholars to approximate historical broadcasts and broadcasting history as closely as possible. Nevertheless, however useful they are, they do not disclose the performative and televisual aspects of the programmes. To demonstrate the value and riches of audiovisual archives, in the final part I show how a small collection of Javanese-language television programmes in a Dutch university library could reveal a wealth of information concerning performance on Indonesian television and about television itself.
Keywords
Javanese-language television; lacking archives; audiovisual media; print press; media research.
DOI:
http://dx.doi.org/10.17510/wacana.v20i2.745
Refbacks
There are currently no refbacks.
This work is licensed under a Creative Commons Attribution-NonCommercial 4.0 International License.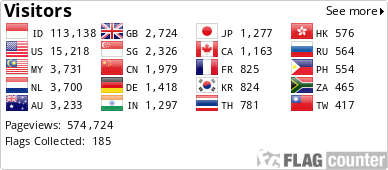 View My Stats