Wiwik Sushartami, Representation and beyond; Female victims in Post-Suharto media. PhD Thesis, Leiden University, 2012; xvi + 305 pages.
References
Budianta, Melani. 2003. "The blessed tragedy; The making of women's activism during the reformasi years", in: Ariel Heryanto and Sumit K. Mandal (eds), Challenging authoritarianism in Southeast Asia: comparing Indonesia and Malaysia, pp. 145–177. New York/London: Routledge Curzon.
Sai, Siew Min. 2006. "'Eventing' the May 1998 affair; Problematic representations of violence in contemporary Indonesia", in: Charles Coppel (ed.), Violent conflicts in Indonesia; Analysis, representation, resolution, pp. 39-57. London/New York: Routledge.
DOI:
http://dx.doi.org/10.17510/wjhi.v14i2.74
Refbacks
There are currently no refbacks.
This work is licensed under a Creative Commons Attribution-NonCommercial 4.0 International License.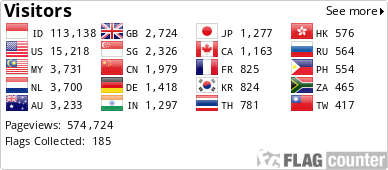 View My Stats