From archaeological artefact to unlimited heritage concept; Redefining museum collection in disruption era
Abstract
In the beginning, artefacts are an object studied by archaeology to produce knowledge. Artefact is restored in museum as collection and it is determined as heritage to be used by many people. The last two decades have shown that artefact and heritage have shifted their meaning. Along with that, disruptive era occurring for mainly the last decade has affected various lines of life including museum. The study on the impact of disruptive era on museum is quite rare and specific study on museum in Indonesia has not been established. This paper discusses the impacts of disruptive era on the changing perspective of visitors on museum collection. The methods used are literature studies, observation, and predictive analysis by applying theory of disruptive innovation. This paper explores innovation that needs to be done by using the existing power namely natural condition and social culture of the society as well as people's participation.
Keywords
archaeology; artefact; museum; heritage; disruption era
References
Akbar, Ali. 2010. Museum di Indonesia: Kendala dan harapan. Jakarta: Papas Sinar Sinanti.
Akbar, Ali. 2012. Best practices in archaeological world heritage in Indonesia: management and treatment. Proceedings of the First International Conference on Best Practices in World Heritage: Archaeology. Alicia Castillo (Ed.) Mahon: 260-273 .
Childe, V. Gordon. 1936. Man Makes Himself. London: Watts.
Christensen, Clayton M. 2006. The ongoing process of building a theory of disruption. The Journal of Product Innovation Management 23, no. 1. Product Development & Management Association. 23:39–55.
Crittenden, Andrew B., Victoria L. Crittenden, William F. Crittenden. 2017. Industry transformation via channel disruption. Journal of Marketing Channels, 24:1-2: 13-26. Routledge. Taylor & Francis Group. https://10.1080/1046669X.2017.1346974.
Djalil, Syahrial (et al). 2008. Museum Di Tengah Kebun. Jakarta: Yayasan Museum Di Tengah Kebun Tropis.
Gholampour Rad, Masoud. 2017. Disruptive innovation in media industry ecosystem and need for improving managerial cognitive capabilities in polymediation era.
Cogent Business & Management, 4: 1352183. 1-24. Cogent OA. https://doi.org/10.1080/23311975.2017. 1352183.
González-Ruibal, Alfredo. 2012. Archeology and the study of material culture: Synergies with cultural psychology. The Oxford Handbook of Culture and Psychology. Jaan Valsiner (Ed.). (1-39). Oxford: Oxford University Press. DOI:10.1093/oxfordhb/9780195396430.013.0008.
Heiner, Lasi (et al). 2014. Industry 4.0. Business & Information Systems Engineering 4|2014. 239-242. DOI 10.1007/s12599-014-0334-4.
Kementerian Pendidikan dan Kebudayaan. 2017. Daftar sementara (Tentative List) untuk pengusulan warisan budaya dunia. Jakarta: Kementerian Pendidikan dan Kebudayaan.
Kementerian Pendidikan dan Kebudayaan. 2012. Warisan dunia: Situs dan budaya masyarakat di Indonesia. Jakarta: Kementerian Pendidikan dan Kebudayaan.
Leavy, Brian and John Sterling. 2010. Think disruptive! How to manage in a new era of innovation, Strategy & Leadership. Vol. 38 Issue: 4, pp.5-10. Emerald Group Puslishing Limited. https://doi.org/10.1108/10878571011059683.
Neustupny, Evzen. 1993. Archaeological Method. Cambridge: Cambridge University Press.
Oestigaard, Terje. 2004. The World as Artefact - Material Culture and Archaeology. Material Culture and Other Things Post-disciplinary studies in the 21st century. Fredrik Fahlander & Terje Oestigaard (Eds.). Lindome: Bricoleur Press. 19-52.
Olsen, BjØrnar. 2003. Material culture after text: re‐membering things. Norwegian Archeological Review, 36:2, 87-104, Taylor & Francis. DOI:10.1080/00293650310000650. https://doi.org/10.1080/00293650310000650.
Peacock, Darren. 2008. Making ways for change: Museum, disruptive technologies and organizational change. Museum Management and Curatorship, 23:4, 333-351. https://doi.org/10.1080/09647770802517328.
Pettitt, Paul B. 2005. Ideas in relative and absolute dating. Archaeology: The key concept. Colin Rendfrew and Paul Bahn (Eds.). London: Routledge.
Simon, Nina. 2010. The participatory museum. Santa Cruz, California: Museum 2.0
Smith, Laurajane. 2006. Uses of heritage. Oxon: Routledge.
Waller, Matthew A. and Stanley E. Fawcett. 2013. Click Here for a Data Scientist: Big Data, Predictive Analysist, and Theory Development in the Era of Maker Movement Supply Chain. Journal of Business Logistics. 34 (4). 249-252.
Willems, Willem J. H. 2011. Laws, language, and learning: Managing archaeological heritage resources in Europe.
Cultural Heritage Management: A Global Perspective. Phyllis Mauch Messenger and George S. Smith (Eds.). 212-229. Gainesville: University Press of Florida.
https://apjii.or.id/survey2017, accessed on 19-9-2018
https://ich.unesco.org, accessed on 1-9-2018
https://kominfo.go.id/index.php/content/detail/12640/siaran-pers-no-53hmkominfo022018-tentang-jumlah-pengguna-internet-2017-meningkat-kominfo-terus-lakukan-percepatan-pembangunan-broadband/0/siaran_pers, accessed on 19-9-2018
https://sirusa.bps.go.id, accessed on 1-9-2018
https://time.com/collection/worlds-greatest -places-2018, accessed on 1-9-2018
https://whc.unesco.org/en/convention, accessed on 19-9-2018
DOI:
http://dx.doi.org/10.17510/wacana.v20i2.727
Refbacks
There are currently no refbacks.
This work is licensed under a Creative Commons Attribution-NonCommercial 4.0 International License.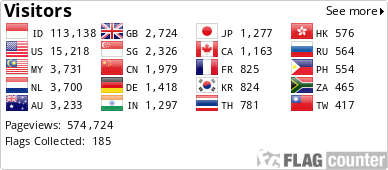 View My Stats