A reflection on a peripheral movement; The "Save Aru" social movement 2013-2015 from a historical perspective
Abstract
This article examines the struggle of the Aru Islands community to preserve their forests and their natural environment in the shape of the "Save Aru" social movement from 2013 to 2015. Today this social movement is still alive and kicking. In 2010, the Aru Islands community was taken by surprise by the plan of a private corporation (PT Menara Group or PT MG) to annex forest areas in the Aru Islands in order to convert them into sugar-cane plantations. Their outrage at this plan spurred the citizens of Aru to fight the might of this corporate and preserve their forests and environment. Not all has gone smoothly as the civil society movement in Aru has been divided into pro-splitting and counter-splitting on a regional division agenda. Meanwhile, this exploitative business has become a scourge for the Aru people who want to preserve their forests and the environment as a whole. Thanks to the campaign, environmental awareness appears to be growing rather than abating among the Aru Islands community. Young people in the Aru have been sharing their stories about the natural resources around them under threat from the power of private corporate capital with friends, family, and neighbours. The danger of deforestation by private corporations is a problem and a challenge that must be faced by all communities, whether they be Aru, Indonesian, or international, who care about the preservation of the forests in the Aru Islands as a "lung" of the world, helping to reduce the effects of global warming and the ozone depletion.
Keywords
Aru Islands; adat (customary); Menara Group; sugar-cane plantation; Save Aru; forest; environment
References
Melucci, Alberto. 1989. Nomads of the Present: Social Movements and Individual Needs in Contemporary Society, ed. by John Keane and Paul Mier. London: Hutchinson Radius.
Arifin, Alexander R. 2017. "Practising What It Preaches? Understanding the Contradictions between Pluralist Theology and Religious Intolerance within Indonesia's Nahdlatul Ulama", Al-Jāmi'ah: Journal of Islamic Studies Vol. 55, No. 2.
Lapian, A.B. 2011. Orang Laut Bajak Laut-Raja Laut. Jakarta: Komunitas Bambu, 2011.
Lapian, A.B. 2010. "Wilayah Maluku dalam Konteks Perdagangan Internasional Masa Lampau dan Globalisasi", makalah dalam Seminar Nasional Sail Banda 2010.Ambon 2 Agustus2010. Balai Arkeologi Ambon.
Wallace, Alfred Russel. 2009. Kepulauan Nusantara: Sebuah Kisah Perjalanan Kajian Manusia dan Alam. Jakarta: Komunitas Bambu.
Corn, Charles. 1999. The Scents of Eden: A History of the Spice Trade, Tokyo: Kodansha International.
Wempi, Darmapan. 2012. '' Letay Sebagai Kearifan Lokal Masyarakat Aru'', Makalah disampaikan pada ''Dialog Budaya Daerah Maluku 2012''. Ambon: Balai Pelestarian Nilai Budaya Ambon.
Nugroho, Dimas Ario. Muhammad Rahmawan. Novia Kinan Handayani. Yoshi Dessiania. 2016. "Identifikasi Pengelolaan Ruang Maritim di Wilayah Kepulauan Sekitar Laut Arafuru dan Laut Aru", Fisip pogram pasca sarjana, Jakarta: Universitas Indonesia.
Martin, Greg. 2015. Understanding Social Movements (New York: Routledge, 2015.
Almaskaty, Habib. 2016. "Gerakan Anak Muda, Media sosial dan Permasalahan Lingkungan", http://www.mongabay.co.id/2016/01/06/gerakan-anak-muda-media-sosial-dan-permasalahan-lingkungan/
Pattikayhatu, John A. 2010. "Bandar Niaga di Perairan Maluku dan Perdagangan Rempah-Rempah", makalah dalam Seminar Nasional Sail Banda 2010. Ambon 2 Agustus 2010. Balai Arkeologi Ambon.
Andaya, Leonard Y. 2015. Dunia Maluku Indonesia Timur Pada Zaman Modern Awal. Yogyakarta: Ombak.
Wakim, Mezak. 2014. ''Kepuluan Aru dan Integrasi Kebangsaan dalam Perspektif Sejarah dan Budaya.'' Kapata Arkeologi, Volume 10 Nomor 1, Juli 2014.
Widjojo, Muridan. 2009. Pemberontakan Nuku, Persekutuan Lintas Budaya di Maluku Papua Sekitar 1780-1810, (Penerbit: Komunitas Bambu, Jakarta).
Amal, M.Adnan. 2000. Kepulauan Rempah-rempah Perjalalanan Sejarah Maluku Utara 1250-1950. Jakarta: Kepustakaan Populer Gramedia, 2000.
Syam, Maksum. Triana Winni, and Agustinus Gusti Teluwun. 2015. ''Mereka Tidak Tidur, Hanya Berganti Wajah Masyarakat Hukum Adat di Kepulauan Aru versus PT Menara Group Paska Inkuiri Nasional KOMNAS HAM'', Research Report. Sajogyo Institute, Bogor.
Topatimasang, Roem. 1998. Orang-orang Kalah: Kisah Penyingkiran Masyarakat Adat Kepulauan Maluku, Yogyakarta: Insist Press.
Marsaoly, Rachmat. 2015. Maluku dalam Kolonialisme, ttps://rahmatmarsaoly.wordpress.com/ 2015/01/23/maluku-dalam-kolonialisme/diakses 5/11/18.
Leirizza, R.Z. 2001. ''Jalur Sutera: Integrasi Laut-Darat dan Ternate sebagai Bandar di Jalur Sutera'', dalam M.J. Abdulrahman, et.al. Ternate: Bandar Jalur Sutera, Ternate: LinTas (Lembaga Informasi dan Transformasi Sosial),2001
Gama, Vasco da. 2000. The Columbia Encyclopedia, Sixth Edition. Washington: Columbia University Press.
Gamson, William A. 1975. The Strategy of Social Protest. Homewood, Illinois: The Dorse Press.
Gamson, William A. 1975. The Strategy of Social Protest (Homewood, Ill: The Dorse Press, 1975)
Marlon Ririmasse. 2013. "Arkeologi Pulau Konbrok Kepulauan Aru", Kapata Arkeologi Volume 9 Number 2, November, 2013. pp. 59-74.
O'Connor, S., M. Spriggs, and P. Veth. 2002. The Archaeology of the Aru Islands, Eastern Indonesia. The Australian National University,2005. O'Connor, S., M. Spriggs, and P. Veth, Antiquity 2002,76:45–50.
Dhara Pos. 2015. Termiskin Ketiga di Maluku Bukti Buruknya Kinerja Pemda Aru, pada
http://www.dharapos.com/2015/07/termiskin-ke-3-di-maluku-bukti-buruknya.html, accessed 20 Oktober 2018.
Amianti, Grace D. 2015. Govt Prepares Areas for Sugar, Cattle Investors, pada
http://www.thejakartapost.com/news/2015/06/18/govt-prepares-areas-sugar-cattle-investors.html, accessed on 20 Oktober 2015.
Kepulauan Aru Terancam Tenggelam. 2018. Naskah Inkuiri Nasional Kepulauan Aru 2014.http://pusaka.or.id/savearu-mengusir-menara-group-saatnya-untuk-savebovendigoel/, diakses 18 Oktober 2018.
Kementerian Kelautan dan Perikanan Republik Indonesia. 2014. Rencana Pengelolaan Perikanan Laut Aru, Laut Arafuru, dan Laut Timor bagian Timur WPP-RI 718. Diakses dari
http://kkji.kp3k.kkp.go.id/index.php/dokumen/regulasi-hukum/keputusan-menteri/finish/14-keputusanmenteri/601 -kEpmen-kp-no-54-tahun-2014, diakses 3 November 2018
Laporan Forest Watch Institute-FWI, 2014.
The Jakarta post.com , 18 Juni 2015
Ternate dan Tidore, Pusat Rempah Dunia, https://travel.kompas.com/ read/2015/01/27/131900527/ Ternate.dan.Tidore.Pusat.Rempah.Dunia.
Interviews:
Interview Mika Ganobal, Dobo, Kepulauan Aru, akhir Maret 2013
Interview Jacky Manuputti, Dobo, pertengahan Maret 2013
Interview Bapak Simon Kamsy, Dobo, Maret 2013
Interview Jacky Manuputti, Dobo, akhir Oktober 2014
Interview Mamah Do, Dobo, awal Juli 2014
Interview Mika Ganobal, 2 April 2014
Interview Jacky Manuputti, Dobo, 30 Agustus 2014
Interview M. Maya, Dobo, 12 Oktober 2014
Interview Jammy Siarukin, Dobo, 2 Juni 2014
Interview Boy Darakay, Aru, 2 Juni 2014.
DOI:
http://dx.doi.org/10.17510/wacana.v20i3.723
Refbacks
There are currently no refbacks.
This work is licensed under a Creative Commons Attribution-NonCommercial 4.0 International License.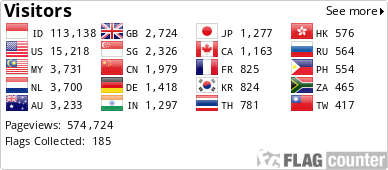 View My Stats