Yanwar Pribadi (2018), Islam, state and society in Indonesia; Local politics in Madura
Abstract
Yanwar Pribadi, Islam, state and society in Indonesia; Local politics in Madura. New York: Routledge, 2018, 222 pp. ISBN 9781315473697. Price: GBP 33.29 (softcover).
References
Jonge, Huub de. 1995. "Stereotypes of the Madurese", in: Kees van Dijk, Huub de Jonge, and Elly Touwen-Bouwsma (eds), Across Madura Strait; The dynamics of an insular society, pp. 7-25. Leiden: KITLV Press.
Koentjaraningrat. 1972. "Madurese", in: Frank M. LeBar (ed.), Ethnic Groups of Insular Southeast Asia. Vol. 1: Indonesia, Andaman Islands and Madagascar. New Haven, CT: Human Relations Area Files Press.
Mansurnoor, Iik. 1990. Islam in an Indonesian world; Ulama of Madura. Yogyakarta: Gadjah Mada University Press.
DOI:
http://dx.doi.org/10.17510/wacana.v20i3.720
Refbacks
There are currently no refbacks.
This work is licensed under a Creative Commons Attribution-NonCommercial 4.0 International License.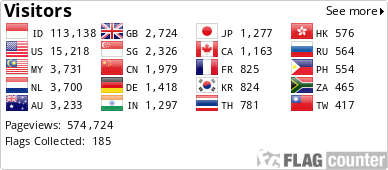 View My Stats