From rubbish to cultural identity; Making archaeology relevant for the contemporary community
Abstract
Archaeological relevance for the present has become an important issue in the world of archaeology. This paper aims to examine how the biography of artefacts of pottery fragments from the old Banten site, the site Banten sultanate of the sixteenth century AD became a marker of the cultural identity of the Banten people today. These pottery fragments were studied using Michael Thompson's rubbish (1979) theory which observes how the value of objects shifts from transient to rubbish to durable. Using the rubbish theory, archaeological practices that have only been aimed at scientific purposes can be useful for the people of Banten today. This paper will also discuss how people who have been ignored become an important part of archaeological practice and how archaeology can have an economic impact on today's society.
Keywords
Relevant; rubbish; cultural identity; Banten Lama; pottery; community
References
Appadurai, Arjun. 1986. The social life of things.
Carman, John. 2010. "Promotion to heritage: How museum objects are made," in Encouraging Collections Mobility, pp. 74-85.
Carman, John. 2016. "Educating for Sustainability in Archaeology," in Archaeologies 12, no. 2, pp. 133-152.
Crooke, Elizabeth. 2007. "The Politics of Heritage in Northern Ireland," in Shiela Watson (ed.) Museum and Their Communities, London: Routledge, pp. 300-312.
Flatman, Joe. 2012. "Conclusion: The Contemporary Relevance of Archaeology-Archaeology and The Real World?" in Archaeology and Society:Its Relevance in The Modern World, M.Rockman and J.Flatman (eds.) Springer Science+Business Media,pp. 291-303.
González-Ruibal, Alfredo. 2014. An archaeology of resistance: Materiality and time in an African borderland. Rowman & Littlefield.
Hall, Struart. 2003. Representation, Cultural Representation and Signifying Practices, London: Sage Publication.
Heyworth, Mike. 2014. "Archaeology for All." In Journal of Community Archaeology
& Heritage, Volume 1, Issue 2, pp. 105-106.
Holtorf, Cornelius. 2007. Archaeology is a Brand: The Meaning of Archaeology in Contemporary Popular Culture. Walnut Creek, CA: Left Coast Press.
Indonesia, K.B.B., 2008. Pusat Bahasa Departemen Pendidikan Nasional. Jakarta: Balai Pustaka.
Kathirithamby-Wells, J., & Villiers, J. (Eds.). 1990. The Southeast Asian port and polity: rise and demise. Singapore University Press, National University of Singapore.
Kopytoff, Igor. 1986. "The cultural biography of things: commoditization as process," in The social life of things: Commodities in cultural perspective, 68, pp. 70-73.
Lane, P. J., & Mapunda, B. B. 2004. Archaeology for whose interest–archaeologists or the locals? Routledge: London.
Leur, J. C. 1955. Indonesian trade and society: essays in Asian social and economic history (Vol. 1). W. van Hoeve.
Little, Barbara.J. 2012. "Envisioning Enggaged and Useful Archaeologies," in Archaeology and Society:Its Relevance in The Modern World, M.Rockman and J.Flatman (eds.) Springer Science+Business Media, pp. 277-289.
Marwoto-Johan, Irmawati.. 2012. "Archaeology for Whose Interpretation? Finding Space for Alternative Archaeology in Indonesia," in Public History Review, 19, 111-119.
Matsuda, A. 2016. "A Consideration of Public Archaeology Theories," in Public Archaeology, 15(1, pp.: 40–49. doi: 10.1080/14655187.2016.1209377
Matsuda, A., & Okamura, K. 2011. "Introduction: new perspectives in global public archaeology," in New perspectives in global public archaeology, pp. 1-18. Springer, New York, NY.
Mauss, Marcel. 1954. The gift: The form and functions of exchange in archaic societies. Free Press.
McDavid, Carol. 2004. "From "Traditional" Archaeology to Public Archaeology to Community Action The Levi Jordan Plantation Project," in Places in Mind, pp. 41-62. Routledge.
Merriman, Nick. (Ed.). 2004. Public archaeology. Routledge.
Miller, Daniel. 1998. "Material Culture: The Social Life of External Objects," in British Journal of Psychotherapy, no.14(4), pp. 483-492.
Mullins, Paul R. 2004. "African-American Heritage in a Multicultural Community An Archaeology of Race, Culture, and Consumption," in Places in Mind, pp. 63-76. Routledge.
Parsons, Liz. 2007. "Thompson's Rubbish Theory: Exploring the Practices of Value Creation," in E - European Advances in Consumer Research Volume 8, eds. Stefania Borghini, Mary Ann McGrath, and Cele Otnes, Duluth, MN: Association for Consumer Research, pp. 390-393.
Pojoh, Ingrid H.E. 1981. Pelandas Banten Lama: Sebuah Penelitian Pendahuluan Teknologi Tembikar. Undergraduate thesis, Universitas Indonesia.
Reid, Anthony. 1993. "Islamization and Christianization in Southeast Asia: the critical phase, 1550-1650," in Southeast Asia in the early modern era: trade, power, and belief, pp. 151-79.
Renfrew С, and Paul Bahn. 2000. Archaeology, theories, methods and practise.
Reno, Joshua. 2009. "Your trash is someone's treasure: the politics of value at a Michigan landfill," in Journal of material culture, 14(1), pp. 29-46.
Richardson, L-J. & Almansa-Sanchez, J. 2015. "Do you Even Know What Public Archaeology Is? Trends, Theory, Practice, Ethics," in World Archaeology, 47(2), pp. 194–211. doi: 10.1080/00438243.2015.1017599
Selvakumar,V 2010. "The Use and Relevance of Archaeology in the post-modern world:views from India," in World Archaeology, Vol.42(3) Archaeology and Contempory Society, Taylor&Francis, pp. 460-480.
Soegondho, Santoso. 1993. Wadah keramik tanah liat dari Gilimanuk dan Plawangan: sebuah kajian teknologi dan fungsi. PhD thesis, Universitas Indonesia.
Sudjana, Wiwin Djuwita. 1978. Gerabah Banten Lama: Suatu Pengolahan Data Lapangan. Undergraduate thesis, Universitas Indonesia.
Sumadio, Bambang. 1990. Sejarah Nasional Indonesia II. Jakarta: Balai Pustaka.
Syahril, Achmad. 1997. Tembikar Sukadiri dan Panjunan dari Situs Banten Lama: Identifikasi dan Tinjauan Persebaran. Undergraduate thesis, Universitas Indonesia.
Thompson, Michael. 1979. Rubbish Theory. Oxford: Oxford University Press.
Tilley, Christopher. 1989. "Archaeology as socio-political action in the present," in Critical traditions in contemporary archaeology, 104-116.
Trigger, Bruce G. 2006. A History of Archaeological Thought. Cambridge University Press.
Warner, Mark S., and Daryl Baldwin. 2004. "Miami Nation and Archaeology," in Places in mind: public archaeology as applied anthropology, pp. 134.
Untoro, Heriyanti Ongkodharma. 1998. Perdagangan di Kesultanan Banten (1552-1684): kajian Arkeologi-Ekonomi. PhD thesis, Universitas Indonesia.
DOI:
http://dx.doi.org/10.17510/wacana.v20i2.678
Refbacks
There are currently no refbacks.
This work is licensed under a Creative Commons Attribution-NonCommercial 4.0 International License.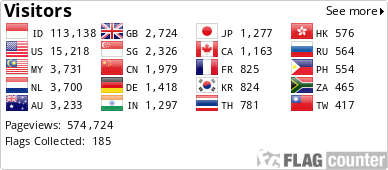 View My Stats