Chinese correspondence in Dutch East Indies (1865-1949)
Abstract
This article is an attempt to describe some aspects of the social history of the Chinese minority in the Dutch East Indies using items of postal history as a guide. It is a very personal view, seen through the eyes of a philatelist. Using a postal history collection, aspects of political history can be illustrated and/or documented. This article is certainly not to be read as a solid, documented scientific exercise. It should be read in the spirit of educational entertainment.
Keywords
Social history; Peranakan; Dutch East Indies; philately; postal history; Tio Tek Hong; Chinese Red Cross; Yang Seng Ie Red Cross; Palang Merah Tiong Hoa.
References
Adam, Ahmat B. 1995. The vernacular press and the emergence of modern Indonesian consciousness (1855-1913). Ithaca, NY: Southeast Asia Program. Cornell University. [Studies on Southeast Asia 17.]
Bulterman, P.R. 2009. Nederland-Indië in oorlog; Correspondentie van 10 mei 1940 tot 27 december 1949. Weesp: De Nederlandse Postzegelveiling.
Claver, Alexander. 2011. "Crisis management and creative adjustment; Margo-Redjo in the 1930s", in: Marleen Dieleman, Chinese Indonesians and regime change, pp. 141-167. Leiden: Brill.
Haks, Leo and Steven Wachlin. 2004. Indonesia, 500 early postcards. Singapore: Archipelago Press.
Hanusz, Mark and Julian Davison. 2003. Kretek, the culture and heritage of Indonesia's clove cigarettes. Jakarta/Singapore: Equinox Press.
Heidhues, Mary Somers. 2003. Golddiggers, farmers and traders in the "Chinese districts" of West Kalimantan, Indonesia. Ithaca, NY: Southeast Asia Program, Cornell University.
Hillesum Special. 2002. Nederlandsche Roode Kruis; Collectie dr. T.H. Siem. Roosendaal: René Hillesum Filatelie.
"Khouw Kim An", Wikipedia [https://en.wikipedia.org/wiki/Khouw_Kim_An].
Leeuwen, P. Storm van. 1995. Poststempelcatalogus Nederlands-Indië 1864-1942. Den Haag: NVPH.
Ong Eng Die. 1943. Chineezen in Nederlandsch Indië; Sociografie van een Indonesische bevolkingsgroep. Assen: Van Gorcum. [PhD thesis, Universiteit van Amsterdam.]
Onghokham. 1989. "Chinese capitalism in Dutch Java", Tonan ajia kenkyu (Southeast Asian Studies) 27/2: 156-176.
Sakrie, Denny. 2013. "Tio Tek Hong, Label Rekaman Pertama di Indonesia".
[Dennysakrie63s Blog posted on 22 September 2013.]
Sidharta, Myra. 2012. "Kwa Tjoan Sioe (1892-1948)", in: Leo Suryadinata (ed), Southeast Asian personalities of Chinese descent; A biographical dictionary. Vol. 1, pp. 457-459. Singapore: ISEAS.
Somers, Mary F. 2009. Peranakan Chinese politics in Indonesia. Singapore: Equinox. [PhD thesis, Cornell University, 1965.]
Suherdjoko. 2007. "Two cultures meet in Lasem batik", The Jakarta Post 27 July 2007 [http://www.thejakartapost.com/news/2007/07/27/two-cultures-meet- lasem-batik. html-0].
Suryadinata, Leo. 1997. The culture of the Chinese minority in Indonesia. Singapore: Times Books International.
Wolf, Tim de. 2010. "Ter verkenning; Fonografische activiteiten in Nederlands-Indië, 1903-1950". [Http://www.audioarcheologie.nl/Artikelen/basismateriaal/Indische% 20grammofoonplaten%204-10-11.pdf].
DOI:
http://dx.doi.org/10.17510/wacana.v18i2.588
Refbacks
There are currently no refbacks.
This work is licensed under a Creative Commons Attribution-NonCommercial 4.0 International License.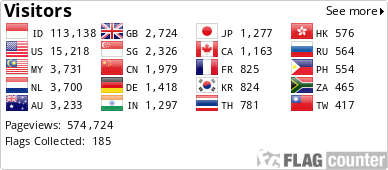 View My Stats