Asep Kurnia and Ahmad Sihabudin, Saatnya Baduy bicara. Jakarta: PT. Bumi Aksara and Universitas Sultan Ageng Tirtayasa, Banten, 2010, 294 pp. ISBN: 978-979-010-998-8 (soft cover).
References
Ekadjati, Edi S. 2009. Kebudayaan Sunda: Suatu pendekatan sejarah, vol. 1. Jakarta: Pustaka Jaya.
Permana, R. Cecep Eka. 2006. Tata ruang masyarakat Baduy. Jakarta: Wedatama Widya Sastra.
Permana, R. Cecep Eka. 2011. "Hutan dan pelestariannya menurut kearifan lokal masyarakat Baduy", in: Syahrial (ed.), Dari hutan sampai perempuan, pp. 1-13. Depok: Pusat Penelitian Kemasyarakatan dan Budaya, Fakultas Ilmu Pengetahuan Budaya Universitas Indonesia.
DOI:
http://dx.doi.org/10.17510/wjhi.v14i1.56
Refbacks
There are currently no refbacks.
This work is licensed under a Creative Commons Attribution-NonCommercial 4.0 International License.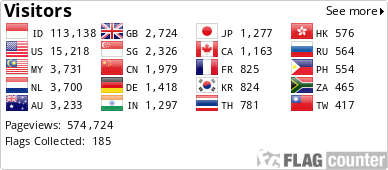 View My Stats