Plagiarism issues in post-1998 Indonesian film posters
Abstract
There are online articles, with visual materials, stating that some post-1998 Indonesian film posters were accused as plagiarism by common people. However, academically speaking, it needs deeper skills and knowledge to prove acts of plagiarism. This paper will discuss the issues around Indonesian film posters and plagiarism, including the possibility of citing in graphic design. The research will treat film posters not only as marketing tools to promote the movies, as many people consider, but also as graphic design materials. Some terms such as appropriation, homage, and pastiche will be discussed to analyze the phenomenon.


Keywords
Film posters, plagiarism, appropriation, homage, pastiche, reuse, recycle.
References
Cushing, Lincoln. 2007. "Suggested 'best practices' for using the graphic artwork of others", in: Docs Populi 11/30/2007. [Http://www.docspopuli.org/articles/RecyclingArt.html, accessed on 12-5-2011.]
Kleon, Austin. 2011. How to steal like an artist (And 9 other things nobody told me). New York: Workman.
Koszarski, R. 1998. "Painting in the cinema; Painted giant cinema posters, lithographs and models made by Greek artists in the years 1950-1975/polish film poster. 100th Anniversary of the cinema", Film History, 10(2): 241-244. [Http://search.proquest.com/docview/219787657?accountid=31532, accessed on 16-4-2012.]
Landa, Robin. 2006. Graphic design solutions. Third Edition. New York: Thomson Delmar Learning. [First edition 1996.]
Nourmand, Tony and Graham Marsh. 1997. Film posters of the 60s (The essential movies of the decade). New York: The Overlook Press.
Sasono, Eric et al. 2010. Menjegal film Indonesia; Pemetaan ekonomi politik industri film Indonesia. Jakarta: Yayasan TIFA, Rumah Film Indonesia.
Silver, Jonathan Derek. 2007. Holywood's dominance of the movie industry: how did it arise and how has it been maintained? PhD thesis, Queensland University of Technology.
Vallen, Mark. 2007. Obey Plagiarist Shepard Fairey. [Http://www.art-for-a-change.com/Obey/index.htm, accessed on 12-5-2011.]
Webster's New Collegiate Dictionary. 1981. Springfield, MA: Merriam-Webster.
Wilson, Karina. 2011. Analysing Movie Posters. [Http://www.mediaknowall.com/gcse/bbustermovies/movies.php?pageID=posters, accessed on 12-5- 2011.]
DOI:
http://dx.doi.org/10.17510/wjhi.v14i1.50
Refbacks
There are currently no refbacks.
This work is licensed under a Creative Commons Attribution-NonCommercial 4.0 International License.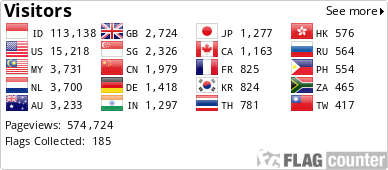 View My Stats