The impact of the West Sumatran regional recording industry on Minangkabau oral literature
Abstract
Due to the emergence of what in Indonesian is called <i>industri rekaman daerah</i> 'Indonesian regional recording industries', which has developed significantly since the 1980s, many regional recording companies have been established in Indonesia. As a consequence, more and more aspects of Indonesian regional culture have appeared in commercial recordings. Nowadays commercial cassettes and Video Compact Discs (VCDs) of regional pop and oral literature genres from different ethnic groups are being produced and distributed in provincial and regency towns, even those situated far from the Indonesian capital of Jakarta. Considering the extensive mediation and commodification of ethnic cultures in Indonesia, this paper investigates the impact of the rise of a regional recording industry on Minangkabau oral literature in West Sumatra. Focussing on recordings of some Minangkabau traditional verbal art genres on commercial cassettes and VCDs by West Sumatran recording companies, this paper attempts to examine the way in which Minangkabau traditional verbal art performers have engaged with electronic communication, and how this shapes technological and commercial conditions for ethnic art and performance in one modernizing society in regional Indonesia.
Keywords
Oral literature, oral tradition, traditional verbal art, media technology, Minangkabau, West Sumatra, regional recording industries, cultural mediation, representation of traditional culture, commodification of cultural practices, cassette, VCD.
References
Newspapers/Periodicals
Padang Ekspres (2006)
Sinar Sumatra (1916, 1939)
Soenting Melajoe (1921)
Sumatra-Courant (1898)
Cassettes/ VCDs
Rabab Pariaman: "Kaba Nan Gombang Patuanan & Sutan
Pangaduan" (Tanama Records, 20 cassettes, ?1982).
Indang: "Indang Tradisi Pariaman Asli" (Sinar Padang Records, 3 VCDs, 2009).
Internet sites
http://www.folkways.si.edu/projects_initiatives/indonesian/liner_notes/volume06.html (accessed 5-3-2008).
Bibliography
Amir, Adriyetti. 1996. "Salawat dulang; Sastra berangka yang dihapalkan", Warta ATL No. 2 (Juli): 5-24.
Amir, Adriyetti; Zuriati, and Khairil Anwar. 2006. Pemetaan sastra lisan Minangkabau. Padang: Andalas University Press.
Arni, Gusti. 1995. "Rabab Pasisia; Kaba Abidin dan Bainar; Sastra Minangkabau: analisis struktur". BA thesis, Universitas Indonesia.
Bagindo Kajo, Dtk. 1925. Riwajat Nan Toengga Magé' Djabang. Fort de Kock: Lie.
Bahar, Mahdi. 1997. "Pertunjukan salawat talam untuk membangun mesjid", Seni V/02-03: 225-234.
Bakar, Djamil, et al. 1979. Kaba Minangkabau. Jakarta: Pusat Pembinaan dan Pengembangan Bahasa, Departemen Pendidikan dan Kebudayaan. Two vols.
Bangun, Jabatin, et al. 1999. "Program pemetaan bahasa Nusantara, komite media elektronik, sub komite industri rekaman". Laporan penelitian, PMB LIPI and the Ford Foundation.
Barendregt, Bart. 2002. "The sound of 'longing for home'; Redefining a sense of community through Minang popular music", Bijdragen tot de Taal-, Land- en Volkenkunde 158/3: 411-450.
Barendregt, Bart and Wim van Zanten. 2002. "Popular music in Indonesia since 1998, in particular fusion, Indië and Islamic music on video compact discs and the internet", 2002 Yearbook for Traditional Music 34: 67-113.
Birch, David; Tony Schirato, and Sanjay Srivastava. 2001. Asia; Cultural politics in the global age. New York [etcetera]: Palgrave.
Bos, Paula R. 2005. "Nagi music and community", in: Hae-kyung Um (ed.), Diasporas and interculturalism in Asian performing arts; Translating traditions, pp. 144-158. London [etcetera]: RoutledgeCurzon. [Routledge-Curzon-IIAS Asian Studies Series.]
Brooshooft, Pieter. 1892. "De nieuwe phonograph", De Locomotief (3 June).
Darma Putra, I Nyoman. 2004. "Politik lagu pop Bali", in: I Wayan Ardika and I Nyoman Darma Putra (eds), Politik kebudayaan dan identitas etnik, pp. 315-337. Denpasar: Fakultas Sastra Universitas Udayana, Balimangsi Press.
Djamaris, Edwar. 2004. Kaba Minangkabau; Ringkasan isi cerita, tema dan amanat. Jakarta: Pusat Bahasa, Departemen Pendidikan Nasional.
Djamin and Tasat gl. S. Bagindo. 1934. Sjair Anggoen Tji' Toenggal. Batavia: Balai Poestaka.
Ediwar. 2003. "Tradisi baindang dan pengaruh budaya Islam di pesisir Sumatra Barat", in: Nasrul Azwar (ed.), Menyulam visi: DKSB dalam catatan, pp. 404-422. Padang: Dewan Kesenian Sumatra Barat.
Ediwar. 2007. Indang Pariaman; Dari tradisi surau ke seni pertunjukan rakyat Minangkabau. Bandung: P4ST Universitas Pendidikan Indonesia.
Finnegan, Ruth. 1977. Oral poetry; Its nature, significance and social context. Cambridge [etcetera]: Cambridge University Press.
Firman, Yandri. 1992. "Bagurau: analisis struktur". BA thesis, Universitas Andalas.
Hasselt, A. L. van. 1883. "De pidato bij de feesten der Minangkabo-Maleiers", in: Th. Ch. L. van Wijnmalen (ed.), Bijdragen tot de Taal-, Land- en Volkenkunde van Nederlandsch-Indië, ter gelegenheid van het Zesde Internationale Congres der Orientalisten te Leiden; Vol 1: Taal en Letterkunde, pp. 228-236. 's-Gravenhage: Nijhoff.
Junus, Umar. 1984. Kaba dan sistem sosial Minangkabau; Sebuah problema sosiologi sastra. Jakarta: Balai Pustaka.
Junus, Umar. 1994a. "Kaba; An unfinished (his-)tory", Tonan ajia kenkyu (Southeast Asian Studies) 32-3: 399-415.
Junus, Umar. 1994b. "Kaba as a text", Masyarakat Indonesia 21-1: 95-110.
Kam, Garrett. 1987. "From court to cassette; The influence of the commercial recording industry on Javanese classical dance", UCLA Journal of Dance Ethnology 11: 39-44.
Kartomi, Margareth J. 1972. "Tiger capturing music in Minangkabau, West Sumatra", Sumatra Research Bulletin 2-1: 24-41.
Kartomi, Margareth J. 1981. "Randai theatre in West Sumatra; Components, music, origins, and recent change", Review of Indonesian and Malaysian Affairs 15-1: 1-44.
Kartomi, Margareth J. 1986. "Muslim music in West Sumatran culture", The World of Music 28-3: 13-30.
Kasih, Media Sandra. 2008. "The oration of the Minangkabau pasambahan: An ethnolinguistic study", in: Rodolfo Jacobson (ed.), The pulse of a Malaysian university: ethno- and sociolinguistic issues and the TESOL dimension, pp. 11-22. New York [etcetera]: Peter Lang.
Koto, Hadjizar. 2003. "Perkembangan tradisi musik rabab di pesisir Minangkabau", in: Nasrul Azwar (ed.), Menyulam visi: DKSB dalam catatan, pp. 383-403. Padang: Dewan Kesenian Sumatra Barat.
Latrell, Craig. 1999. "Widening the circle; The refiguring of West Sumatran randai", Asian Theatre Journal 16-2: 248-259.
Lord, Albert B. 2003. The singer of tales. Second edition. Cambridge [etcetera]: Harvard University Press. [First edition 1960.]
Mahkota, Ambas. 1962. Anggun nan Tongga Magek Djabang dengan Puti Gondoriah. Bukittinggi: Pustaka Indonesia.
Manuel, Peter. 1993. Cassette culture; Popular music and technology in North India. Chicago/London: University of Chicago Press.
Mulyadi et al. 2008. Ensiklopedia sastra Minangkabau. Padang: Balai Bahasa Padang.
Naim, Mochtar. 1979. Merantau; Pola migrasi suku Minangkabau. Translated by Rustam St. R. Tinggi and Ansari. Yogyakarta: Gadjah Mada University Press.
Navis, A.A. 1984. Alam terkembang jadi guru; Adat dan kebudayaan Minangkabau. Jakarta: Grafitipers.
Ophuijsen, Ch.A. (ed). 1896. Kăbar si Omboet Moedå; Eene Minangkabausche vertelling. Leiden: Trap.
Pätzold, Uwe Umberto. 2004. "When the 'dampeang' is over, the 'luambek' is over; Sound as a determinant of structure within a competition of inner power based on movement in West Sumatra". Paper, The XXIII Symposium of the ICTM Study Group on Ethnology, Monghidoro, Italy, 13 July.
Pauka, Kirstin. 1998. Theater and martial arts in West Sumatra; Randai and silek of the Minangkabau. Athens, Ohio: Ohio University Press. [Monograph in International Studies Southeast Asia Series 103.]
Phillips, Nigel. 1979. "Pantun in sijobang", Indonesia Circle 19: 12-20.
Phillips, Nigel. 1981. Sijobang; Sung narrative poetry of West Sumatra. Cambridge: Cambridge University Press.
Phillips, Nigel. 1991. "Two variant forms of Minangkabau kaba", in : J.J. Ras and S.O. Robson (eds), Variation, transformation and meaning; Studies on Indonesian literatures in honour of A. Teeuw, pp. 73-86. Leiden: KITLV Press.
Phillips, Nigel. 1992. "A note on the relationship between singer and audience in West Sumatran story-telling", Indonesia Circle 58: 67-70.
Postill, John R. 2006. Media and nation building; How the Iban became Malaysian. New York/Oxford: Berghahn Books.
Rodgers, Susan. 1986. "Batak tape cassette kinship; Constructing kinship through the Indonesian national mass media", American Ethnologist 13-1: 23-42.
Rosa, Silvia. 1990. "Hubungan antara latar belakang budaya Minangkabau dengan sikap tokoh perantau; Pembicaraan psikologi dan sosiologi sastra terhadap drama Minang modern". BA thesis, Universitas Andalas.
Salim, Hadji A. 1935. Tjeritera isra dan mi'raj Nabi Muhammad Rasoeloellah Çalla-'llahoe-'alayhi wa sallam. Bandoeng/Batavia-C: Soember Ilmoe.
Slobin, Mark. 1982. Tenement songs; Popular music of the Jewish immigrants. Urbana: University of Illinois Press.
Sopiann, Agus. 2002. "Lima raksasa perusahaan rekaman Internasional di Indonesia", Pantau Tahun III No. 025: 40-47.
St. Radjo Endah, Sjamsoeddin. 1964. Siti Baheram; Kisah klassik Minang. Bukittinggi: Pustaka Arga.
Sulaiman, Syafruddin. 1989/1990. "Kesenian Indang di Minangkabau". Laporan penelitian, The Toyota Foundation.
Suryadi. 1993a. Rebab Pesisir Selatan; Cerita Zamzami dan Marlaini. Jakarta: Yayasan Obor Indonesia.
Suryadi. 1993b. Dendang Pauah; Cerita Orang Lubuk Sikaping. Jakarta: Yayasan Obor Indonesia.
Suryadi. 1994. "Indang; Seni bersilat lidah di Minangkabau", Seni IV/03: 226-239.
Suryadi. 1996. "Rabab Pariaman; Satu ragam seni bercerita di pesisir barat Minangkabau", Seni 5/1-2: 82-96.
Suryadi. 1998. "Rabab Pariaman", in: John McGlynn (ed.), Language and Literature, Indonesian Heritage Series Vol. 9, pp. 66-67. Singapore: Archipelago Press.
Suryadi. 2003a. "Minangkabau commercial cassettes and the cultural impact of recording industry in West Sumatra", Asian Music 32-2: 51-89.
Suryadi. 2003b. "Children's pop music and the Indonesian regional recording industry; Minangkabau case". Paper, The KITLV Workshop on Southeast Asian Pop Music in a Comparative Perspective, Leiden, 8-12 December.
Suryadi. 2005. "Identity, media and the margins; Radio in Pekanbaru, Riau (Indonesia)", Journal of Southeast Asian Studies 36 (1): 131-151.
Suryadi. 2006. "The 'talking machine' comes to the Dutch East Indies; The arrival of western media technology in Southeast Asia", Bijdragen tot de Taal-, Land- en Volkenkunde 162-2/3: 269-305.
Suryadi. 2007a. "The 'talking machine', mechanical sounds, and modern noise; The cultural ramifications of gramophone consumption in the Dutch East Indies". Paper, The Fifth International Convention of Asian Scholars (ICAS5), 'Sharing a future in Asia', Kuala Lumpur, 2-5 August.
Suryadi. 2007b. "Transnasionalisasi muzik Indonesia; Makna kultural dan fungsi sosiopolitik resepsi muzik pop Minang di Malaysia", Wacana Seni, Jurnal of Arts Discourse Universiti Sains Malaysia 6: 1-30.
Susanti, Elvi. 1992. "Sastra lisan batintin; Suatu tinjauan semantik". BA thesis, Universitas Andalas.
Sutton, R. Anderson. 1985. "Commercial cassette recordings of traditional music in Java; Implications for performers and scholars", The World Music 27-3: 23-43.
Taher, Agusli. 2008. "Membangun kesadaran baru pencipta karya musik populer Minang dalam dimensi kekinian". Paper, Diskusi Musik pop Minang, Komite Musik Dewan Kesenian Sumatera Barat, Padang, 30 Mei.
Toorn, J.L. van der. 1879. "Babagai-bagai tjoerito nan dipitjajoi oerang Melaijoe Tanah-Darè' Alam Minangkabau (Verscheidene verhalen omtrent het bijgeloof van de Malaiers in het land Minangkabau)", Tijdschrift voor Indische Taal-, Land- en Volkenkunde van het Bataviaasch Genootschap van Kunsten en Wetenschappen 25: 441-459.
Toorn, J.L. van der (ed. and transl.). 1886. Tjindoer Mato: Minangkabausch-Maleische legende. Batavia: Albrecht and Rusche.
Toth, Andrew. 1980. Recordings of the traditional music of Bali and Lombok. Ann Arbor: The Society for Ethnomusicology. [Special Series 4.]
Wallach, Jeremy. 2008. Modern Noise, Fluid genres; Popular music in Indonesia, 1997-2001. Madison, Wisconsin: University of Wisconsin Press.
Weintraub, Andrew Noah. 2004. Power plays; Wayang golek puppet theatre in West Java. Athens, Ohio [etcetera]: Institute of Southeast Asian Studies. [Southeast Asia Series 110.]
Wieringa, Edwin. 1997. "The kaba Zamzami jo Marlaini; Continuity, adaptation, and change in Minangkabau oral story-telling", Indonesia and the Malay World 73: 235-251.
Williams, Sean. 1989/1990. "Current development in Sundanese popular music", Asian Music 21-1: 105-136.
Winsted, R.O. (ed.). 1914. Hikayat Anggun Che' Tunggal. Singapore: Methodist Publishing House.
Witnayetti. 1992. "Sastra lisan rabab Pariaman". BA thesis, Universitas Andalas.
Wong, Deborah. 1995. "Thai cassettes and their covers; Two case histories", in: John A. Lent (ed.), Asian popular culture, pp. 43-59. Boulder: Westview Press.
Yampolsky, Philip. 1987. Lokananta; A discography of the National Recording Company of Indonesia, 1957–1985. Madison: Centre for Southeast Asian Studies, University of Wisconsin.
Yampolsky, Philip. 2003. "What is regional about Indonesian 'regional pop'?", Paper, The KITLV Workshop on Southeast Asian Pop Music in a Comparative Perspective, Leiden, 8-12 December.
Yurnaldi. 2000. "Syawir Sutan Mudo; Seniman tradisi yang langka", Kompas Sabtu, 13 November. [Reprinted in: Nasrul Azwar (ed.), 2003, Menyulam visi; DKSB dalam catatan, pp. 325-328, Padang: Dewan Kesenian Sumatra Barat.]
Zuriati. 2006. Bataram; Sutan Pangaduan di pesisir Minangkabau. Padang: Andalas University Press.
DOI:
http://dx.doi.org/10.17510/wjhi.v12i1.45
Refbacks
There are currently no refbacks.
This work is licensed under a Creative Commons Attribution-NonCommercial 4.0 International License.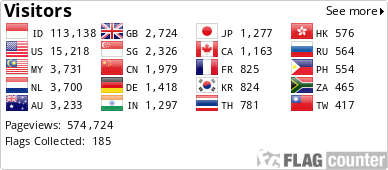 View My Stats