Nurturing Salafi manhaj; A study of Salafi pesantrens in contemporary Indonesia
Abstract
This study is about the role of Salafi pesantrens (Islamic boarding schools) in Salafi da'wa (conveying or inviting to the way of Islam) in Indonesia. A Salafi pesantren is a pesantren that teaches Salafism which mostly derives from the works of Muhammad ibn 'Abd al-Wahhab, the founder of Wahhabism in Saudi Arabia. Salafi pesantrens started to emerge in the late 1980s and were established by graduates from Saudi Arabia and Yemen universities, and supported by alumni of the Institute for the Study of Islam and Arabic (LIPIA) in Jakarta. While the precise number of Salafi pesantrens is unavailable, it is estimated that the number reaches 50 pesantrens. Salafi pesantrens not only teach their students about Salafism, but also accustom them to practice the Salafi manhaj (path) in their daily life. The study focuses on three pesantrens: al-Nur al-Atsari in Ciamis, Assunah in Cirebon (both in West Java), and al-Furqan in Gresik, East Java. I analyse various aspects of these educational institutions: their historical development, community responses, educational programs, curriculum, methods of instruction, students' lives and activities, networks and fundraising.
References
Bergen, Peter and Swati, Pandey. 2006. "The madrassa scapegoat", The Washington Quarterly 29 (2): 117-125.
Bruinessen, Martin van. 1995. Kitab Kuning, pesantren dan tarekat; Tradisi-tradisi Islam di Indonesia. Bandung: Mizan.
Bruinessen, Martin van (ed.). 2013. Contemporary developments in Indonesian Islam. Singapore: ISEAS.
Burhanudin, Jajat and Dina Afrianty (eds). 2006. Mencetak muslim modern; Peta pendidikan Islam Indonesia. Jakarta: Raja Grafindo Persada in collaboration with PPIM UIN Jakarta.
Dhofier, Zamakhsyari. 1984. Tradisi pesantren. Jakarta: LP3ES.
Evans, Alexander. 2006. "Understanding madrasahh; How threatening are they?", Foreign Affairs 85(1): 9-16.
Hasan, Noorhaidi. 2006. Laskar Jihad; Islam, militancy, and the quest for identity in Post-New Order Indonesia. New York: Cornell University.
Hefner, Robert W. 2009. Making modern Muslims; The politics of Islamic education in Southeast Asia. Honolulu: University of Hawaii Press.
Magouirk, Justin. 2008. "Connecting a thousand points of hatred", Studies in Conflict and Terrorism 31: 327-349.
Meijer, Roel (ed.). 2009. Global Salafism; Islam's new religious movements. London: Hurst and Company.
Noor, Farish A, Yoginder Sikand, and Martin van Bruinessen. 2008. The madrasah in Asia; Political activism and transnational linkages. Amsterdam: Amsterdam University Press.
Pall, Zoltan. 2012. Lebanese Salafis between the Gulf and Europe. Amsterdam: Amsterdam University Press.
Steenbrink, Karel A. 1986. Pesantren, madrasahh, sekolah; Pendidikan Islam dalam kurun moderen. Jakarta: LP3ES.
DOI:
http://dx.doi.org/10.17510/wacana.v15i2.413
Refbacks
There are currently no refbacks.
This work is licensed under a Creative Commons Attribution-NonCommercial 4.0 International License.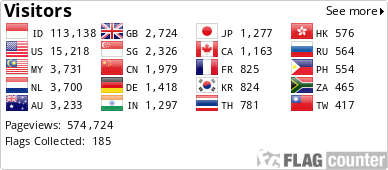 View My Stats