"Seren Taun" between hegemony and culture industry; Reading a Sundanese ritual of harvest in Cigugur, West Java
Abstract
Seren Taun is a ritual ceremony and celebration, which is practiced in West Java by the Sundanese. It is similar to Thanksgiving in many countries. The village Cigugur, located 3 km west of Kuningan, is the focus of the paper, because the Seren Taun celebration there has been a major event and received a lot of attention from the media, government, and scholars. Many non-Javanese traditional celebrations were repressed during the Suharto era and traditional beliefs were either also repressed or co-opted into one of the five official religions. During the post-Suharto era, the spirit of reformation has brought diversity of more than 300 ethnic groups onto the surface. With the aim to preserve and maintain the tradition of Seren Taun, but as well as to preserve the identity and collective memory of the community, Djatikusumah, chairman of PACKU, has in these recent years developed several policies, concerning traditional art performances, buildings/sites used for ceremonies, and the batik motives that were taken from woodcarvings in the Paseban hall. This paper will explore the intersection between the role of Djatikusumah as an agency and the culture industry he invented.
Keywords
Seren Taun; Djatikusumah; hegemony; cultural tradition; negotiation.
References
Ayatrohaedi. 1985. Bahasa Sunda di daerah Cirebon. Jakarta: Balai Pustaka. [Seri ILDEP.]
Ekadjati (ed.). 1984. Masyarakat Sunda dan kebudayaannya. Jakarta: Girimukti Pasaka.
Gramsci, A. 1971. Selections from the Prison Notebooks. London: Lawrence and Wishart.
Hall, Stuart. 1997. "Subject in history; Making diasporic identities", in: Wahneema Lubiano (ed.), The house that race built, pp. 290. New York: Pantheon.
Hobsbawm, Eric and Terence Ranger (eds). 1992. The invention of tradition. Cambridge: Cambridge University Press. [First edition 1983.]
Nye, Joseph S. Jr. 2005. Soft power; The means to success in world politics. New York: Public Affair.
Rosidi et al. 2000. Ensiklopedi Sunda. Alam, manusia, dan budaya, termasuk budaya Cirebon dan Betawi. Jakarta: The Toyota Foundation, Tokyo dan Yayasan Kebudayaan Rancage.
Interviews:
Interview with Djatikusumah, Cigugur, August 2007 and September 2008.
Interview with Aang Hamid Suganda (Regent of Kuningan), Kuningan, August 2007.
Interview with Yayan Sofyan (Deputy of Culture and Tourism Kuningan District), Kuningan, August 2007.
Interview with Asep Budi Setiawan (Head of Division of Culture and Tourism Kuningan District), Kuningan, August 2007.
DOI:
http://dx.doi.org/10.17510/wacana.v15i2.405
Refbacks
There are currently no refbacks.
This work is licensed under a Creative Commons Attribution-NonCommercial 4.0 International License.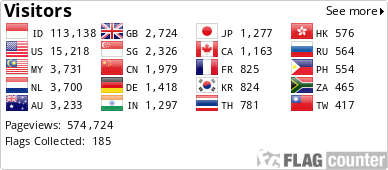 View My Stats