Aspek Sintagmatis dan Kolokasi dalam Sinonimi Taksempurna Bahasa Prancis
References
Baylon, Christian dan Paul Fabre (1978), La Semantique. Paris: Nathan.
Galisson, Robert (1970), L'apprentissage systematique du vocabulaire. Jilid 1. Paris: Hachette.
Kaswanti Purwo, Bambang (1989), Tata Bahasa Kasus dan Valensi Verba, dalam Majalah PELLBA. Yogyakarta.
Lyons, John (1968), Introduction to Theoretical Linguistics. London: Cambridge University Press.
Nida, Eugen A. dan Charles R. Taber (1969), The Theory and Practice of Translation. Leiden: E. J. Brill.
Picoche, Jacqueline (1977), Precis de Lexicologie francaise. Paris: Nathan.
Touratier, Christian (2000), La semantique. Paris: Armand Colin.
Tutescu, Mariana (1979), Precis de Semantique francaise. Paris: Librairie C. Klincksieck.
DOI:
http://dx.doi.org/10.17510/wjhi.v5i2.327
Refbacks
There are currently no refbacks.
This work is licensed under a Creative Commons Attribution-NonCommercial 4.0 International License.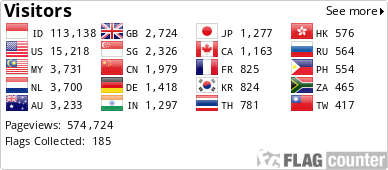 View My Stats