Media budaya, pascamodernisme dan ideologi; Suatu kajian lintas disiplin
Abstract
Contemporary postmodern culture is characterized by a diversity of cultural forms, the intensive use of high technology, and the multiple identities of its members. The representation of which can be seen in cultural media as in print and electronic media. This study questions the ideological implications of these media and the construction of identities in contemporary society. By analyzing different ads in various Indonesian media with multi-perspective approach, the findings demonstrate how the ideological implications are constructed in imagination, information, technology and figures. In addition, cultural media also involves a network of cultural, social, philosophical and economic aspects in their operations which in turn can cause identity shifts for their users.
Keywords
Masyarakat kontemporer; media budaya; ideologi; identitas; pascamodernisme
References
Connor, Steven (1992), Postmodernist Culture: An Introduction to Theories of the Contemporary. Oxford: Basil Blackwell.
Kellner, Douglas (1995), Media Culture; Cultural Studies: Identity and Politics Between the Modern and the Postmodern. New York: Routledge.
Lash, Scott (1991), Sociology of Postmodernism. London: Routledege.
Marcus, Judith dan Zoltan Tar (ed.) (1988), Foundations of the Frankfurt School of Social Research. New Jersey: Transactions Books.
Nauert, Jr., Charles G. (1995), Humanism and the Culture Renaissance Europe. Cambridge: Cambridge University Press.
Roberts, David (ed.) (1995), Reconstructing Theory.. Australia: Melbourne University Press.
Rosenau, Pauline Marie (1992), Postmodernism and the Social Sciences. New Jersey: Princeton University Press.
Sastrapratedja, M. dan J. Riberu (ed.) (1986), Menguak Mitos-Mitos Pembangunan: Telaah Etis dan Kritis. Jakarta: Gramedia.
Sugiharto, I. Bambang (1996), Postmodernisme. Yogyakarta: Kanisius.
Veeger, K. J. (1986), Realitas Sosial. Jakarta: Gramedia.
DOI:
http://dx.doi.org/10.17510/wjhi.v4i1.256
Refbacks
There are currently no refbacks.
This work is licensed under a Creative Commons Attribution-NonCommercial 4.0 International License.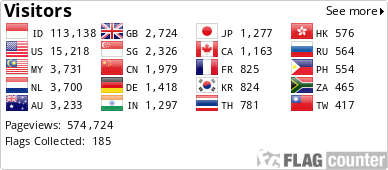 View My Stats