Marina la Malinche: Writing across Cultures
Abstract
Tulisan ini membahas karya pengarang perempuan Prancis, Kim Lefévre. Lefévre
dilahirkan di Vietnam dari ayah Prancis dan ibu Vietnam—ia sendiri kini tinggal di Prancis.
Karya-karya autobiografinya berkenaan dengan kompleksitas identitas campurannya. Dalam
karya novelnya Marina la Malinche, ia menyajikan kehidupan seorang wanita penerjemah,
Malinche, selama invasi Spanyol di Meksiko. Malinche saat ini dianggap oleh orang Meksiko
sebagai pengkhianat bangsa. Dalam novel itu Lefévre menggunakan tokoh Malinche sebagai
cermin problem identitasnya. Penerjemah hanyalah seorang "pengkhianat" ketika ia menjadi
korban kekuatan di luar dirinya.
Keywords
Francophone literature, Kim Lefévre, translation.
References
Díaz de Castillo (1963), Bernal: The Conquest of New Spain, Cohen, J.M. (trans.). London: Penguin.
Lanyon, Anna (1999), Malinche's Conquest. Sydney: Allen & Unwin.
___ (2003), The New World of Martin Cortes. Sydney: Allen & Unwin.
Lefèvre, Kim (1992), "Eves Jaunes et Colons Blancs", in (ed.) P. Franchini: Saigon 1925—1945. Paris: Editions Autrement.
___ (1994), Moi, Marina la Malinche, Paris: Stock.
___ (2001), Retour à la Saison des Pluies. Paris: Editions de l'Aube.
___ (2003), Métisse Blanche. Paris: Editions de l'Aube. López de Gómara, Francisco (1965), Cortés, trans. and ed. by Lesley Byrd Simpson. Berkeley: University of California Press.
Messinger Cypess, Sandra (1991), La Malinche in Mexican Literature. Austin: University of Texas Press.
Mirandé, Alfredo and Evangelina Enríquez (1979), La Chicana, The Mexican-American Woman, Chicago: University of Chicago Press.
O'Riley, Michael (2005), "Métissage and Autobiography in Kim Lefèvre's Moi, Marina la Malinche", The French Review, Vol. 78, No. 5, April, pp. 993—946.
Paz, Octavio (1985), The Labyrinth of Solitude. New York: Grove Press.
Restall, Matthew: (2003), Seven Myths of the Spanish Conquest. New York: Oxford University Press.
Robinson, Douglas (1997), Translation and Empire: Postcolonial Theories Explained. Manchester: St Jerome.
Todorov, T. (1982), The Conquest of America. New York: Harper and Row.
DOI:
http://dx.doi.org/10.17510/wjhi.v8i1.252
Refbacks
There are currently no refbacks.
This work is licensed under a Creative Commons Attribution-NonCommercial 4.0 International License.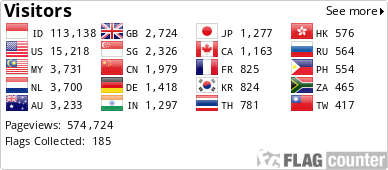 View My Stats