Jalan Menikung: Sebuah Karya Sastra Multikultural
Abstract
Jalan Menikung is one of the unique literary works. The uniqueness is reflected
in both the cultural background and the elements of culture. This indicates that the author
has rich experiences in culture. The cultural values in this literary work do not only belong
to the ethnic culture in Indonesia, but also to other cultures. Jalan Menikung is influenced
by the authors experiences which he absorbed from other cultures, when he made a tour to
some places in the world. The crux of the problem in this literary work is concerned with
Javanese people and their culture, which is influenced by modern culture, especially American,
Japanese,Chinese, and Minangkabau.
Keywords
Pengarang, pengaruh, karya sastra, budaya, global.
DOI:
http://dx.doi.org/10.17510/wjhi.v8i1.247
Refbacks
There are currently no refbacks.
This work is licensed under a Creative Commons Attribution-NonCommercial 4.0 International License.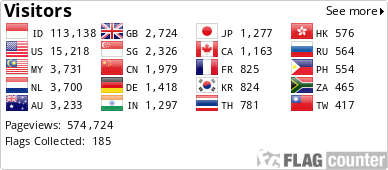 View My Stats