Yohanes Manhitu, Kamus Indonesia-Tetun, Tetun-Indonesia. Jakarta: Gramedia Pustaka Utama, 2007, xxvi + 487 hlm. ISBN: 979-22-2954-x. Harga: Rp90.000,00 (soft cover).
References
Anonim. 2005. Disionáriu Tetun-Portugés-Indonéziu, Dicionário Tetum-Português-Indonésio, Kamus Tetun-Portugis-Indonesia. Baukau: Buka Hatene.
Engelenhoven, Aone van. 2006. "Ita-nia nasaun oin-ida, ita-nia dalen sira oin-seluk, 'Our Nation is One, Our Languages Are Different'; Language policy in East Timor", di dalam: Paulo Castro Seixas dan Aone van Engelenhoven (red.), Diversidade Cultural na Construção da Nação e do Estado em Timor-Leste, hlm. 104-132. Porto: Publicações UFP.
Hull, Geoffrey. 1998. "The languages of Timor 1772-1997; A literature review", Studies in Languages and Cultures of East Timor 1:1-38.
Hull, Geoffrey dan Toni Pollard. 2002. Disionáriu Malaiu-Tetun, Kamus Melayu-Tetun. Dili: Instituto Nacional de Linguística, Universidade Nacional Timor Lorosa'e.
Monteiro, F. 1985. Kamus Tetun-Indonesia. Jakarta: Pusat Pembinaan dan Pengembangan Bahasa, Departemen Pendidikan Nasional RI.
Serantes, P.J. dan I.H. Doko. 1976. Kamus kecil Indonesia – Tetun Belu – Tetun Dili. Bandung/Jakarta: Ganaco.
Soares, Domingos M. Dores. 1985. Kamus bahasa Tetum – bahasa Indonesia – bahasa Portugis. Jakarta.
DOI:
http://dx.doi.org/10.17510/wjhi.v10i2.203
Refbacks
There are currently no refbacks.
This work is licensed under a Creative Commons Attribution-NonCommercial 4.0 International License.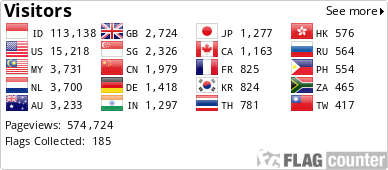 View My Stats