An identity of opposition against urban cosmopolitan setting in Yasmina Khadra's The attack (2006)
Abstract
Yasmina Khadra, a female name, pseudonym of Muhammed Moulessehoul,
an Algerian military officer for 25 years is now a French citizen. John Cullen
translates The attack (2006) from French. Rosenau's post-modernist perspective
places the Israel-Palestine conflict in a context of social gap. Israel, a First World,
whereas Palestine Third World, are both in the Middle East region. Amin Jaafari
and his wife, Sihem, a couple of Arab naturalized citizens of Israel, live in urban
cosmopolitan city of Tel Aviv. Opposing Amin's success as a surgeon, Sihem
is more attracted to fight for the Palestinian liberation for a homeland. Sihem
camouflaged herself with prosthetic pregnancy, blew bombs in a Tel Aviv
café, and died. McLeod's postcolonial point of view places Sihem as a hero.
Woodward's concept of identity addresses the Jaafaris' troubled identity. Thus,
opposition against urban cosmopolitan setting is the central theme as a notion
of identity of that of the protagonists responding to their set situation.
Keywords
Postmodernist, postcolonial, identity, conformity, opposition, urban cosmopolitan.
References
Cioffi, Frank L. "Postmodernism: Etc.; An interview with Ihab Hassan – interview", (http://findarticles.com/P/articles/mi_m2242/is_1622_278/ai_72986218), diakses 31 Juli 2007.
Khadra, Yasmina. 2006. The attack. Translated from the French by John Cullen. London: Vintage Books. (Original title L'attentat (Broché), 2005).
McLeod, John. 2000. Beginning postcolonialism. Manchester: Manchester University Press.
Rosenau, Pauline Marie. 1992. Post-modernism and the social sciences; Insights, inroads, and intrusions. Princeton, NJ: Princeton University Press.
Woodward, Kathryn (ed.). 1999. Identity and difference. London: Sage Publications. (Culture, Media, Identities Series).
DOI:
http://dx.doi.org/10.17510/wjhi.v11i1.148
Refbacks
There are currently no refbacks.
This work is licensed under a Creative Commons Attribution-NonCommercial 4.0 International License.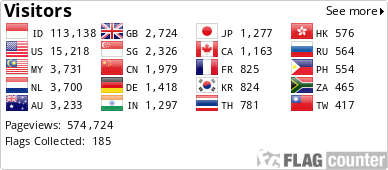 View My Stats