Youth culture and Islam in Indonesia
Abstract
Indonesian youth culture is sometimes depicted through a moral panic discourse about mixed sex socializing. In this article, the authors challenge that view by presenting some ethnographic material on young Muslim Indonesians of both sexes socialising in an internet café and gathering during Ramadhan in a mall in Solo, Central Java. Young Indonesians enact everyday youth culture through the negotiation of space, time, and technology within the strong discourse of moral propriety and gender separation advised by contemporary Islam. The intense social bonding between same sex age peers provides security and reassurance for young men and women in the transition to adulthood. Technology is now integral to this bonding.
Keywords
Youth culture, internet café, mall, technology
References
Abaza, Mona. 2001."Shopping malls, consumer culture and the reshaping of public space in Egypt", Theory, Culture & Society 18(5): 97-122.
Ansori, Mohammad. 2009. "Consumerism and the emergence of a new middle class in globalizing Indonesia", Explorations;A Graduate Journal of Southeast Asian Studies 9: 87-97. [Http://scholarspace.manoa.hawaii.edu/handle/10125/10713, accessed on 21-12-2012.]
Atmodiwirjo, Paramita. 2008. "The use of urban public places in Jakarta for adolescents' hanging out", Journal of Asian Architecture and Engineering 7(2): 339-346.
Barendregt, Bart. 2006. "Between m-governance and mobile anarchies; Porno aksi and the fear of new media in present day Indonesia". Paper, e-Seminar 14 EASA Media-Anthropology Network, 28 November–5 December. [Http://www.philbu.net/mediaanthropology/barendregt_mgovernance.pdf, accessed on 10-6-2011.]
Barendregt, Bart. 2008. "Sex, cannibals, and the language of cool; Indonesian tales of the phone and modernity", The Information Society 24(3): 160-170.
Beck, Ulrich. 2000. The brave new world of work. Oxford: Polity Press.
BPS Surakarta. 2011. Statistik daerah 2011. Badan Pusat Statistik Indonesia. [Http://surakartakota.bps.go.id, accessed on 24-3-2012.]
Brannen, Julia and Ann Nilsen. 2007. "Young people, time horizons, and planning", Sociology 41(1): 153-160.
Brenner, Suzanne. 1996. "Reconstructing self and society; Javanese Muslim women and 'the veil'", American Ethnologist 23(4): 673-697.
Budiman, Manneke, et al. 2012. "New enemy of the State; Youth in post-New Order Indonesia", in: Wilhelm Hofmeister (ed.), Youth; Future agents of change or guardians of establishment?, pp. 51-68. Singapore: Konrad-Adenauer-Stiftung.
Chua Beng-Huat. 2003. Life is not complete without shopping. Singapore: Singapore University Press.
DiPrete, Thomas and David Grusky. 1990. "Structure and trend in the process of stratification for American men and women", The American Journal of Sociology 8(1): 107-143.
Furuholt, Bjørn and Stein Kristiansen. 2007. "Internet cafés in Asia and Africa – venues for education and learning", The Journal of Communication Informatics 3(2). [Http://ci-journal.net/index.php/ciej/article/viewPDFInterstitial/314/352, accessed on 30-12-2009.]
Garcia-Montes, José M., Domingo Caballero-Muñoz, and Marino Pérez-Álvarez. 2006. "Changes in the self resulting from the use of mobile phones", Media, Culture & Society 28(1): 67–82.
Giddens, Anthony. 1991. Modernity and self-identity; Self and society in the late modern age. Cambridge: Polity Press.
Gerke, Solvay. 2000. "Global lifestyles under local conditions; The new Indonesian middle class", in: Beng-Huat Chua (ed.), Consumption in Asia, pp. 135–158. London/New York: Routledge.
Goggin, Gerard. 2006. Cell phone culture. London/New York: Routledge.
Harvey, David. 1990. The condition of post modernity. Cambridge, MA: Blackwell.
Howell, Julia. 2001. "Sufism and the Indonesian Islamic revival", Journal of Asian Studies 60(3): 701-729.
Jones, Gavin. 2005. "The 'flight from marriage' in South-East and East Asia", Journal of Comparative Family Studies 35(1): 1-15.
Juliastuti, Nuraini. 2006. "Whatever I want; media and youth in Indonesia before and after 1998", Inter-Asia Cultural Studies 7(1): 139-143.
Kroeger, Karen, A. 2003. "AIDS rumours, imaginary enemies, and the body politic in Indonesia", American Ethnologist 30(2): 243-257.
Lamb, Stephen and Kate Mason. 2008. How young people are faring '08; An update about the learning and work situation of young Australians. Melbourne: The Foundation for Young Australians.
Leeuwen, Lizzy van. 2011. Lost in mall; An ethnography of middle-class Jakarta in the 1990s. Leiden: KITLV Press.
Liechty, Mark. 2003. Suitably modern; Making middle class culture in a new consumer society. New Jersey: Princeton University Press.
Lim, Merlyna. 2004. "The internet, social networks, and reform in Indonesia", in: Nick Couldry and James Curran (eds), Contesting media power; Alternative media in a networked world, pp. 273-288. Lanham, MD: Rowman and Littlefield.
Liu, Fengshu. 2009. "It is not merely about life on the screen; Urban Chinese youth and the internet café", Journal of Youth Studies 12(2): 167-184.
Mannheim, Karl. 1952. Essays on the sociology of knowledge. London: Routledge & Kegan Paul.
Matthews, Hugh, Melanie Limb, and Barry Percy-Smith. 1998. "Changing worlds; The micro geographies of young teenagers", Tijdschrift voor Economische en Sociale Geografie 89(2): 193-202.
Muggleton, David. 2000. Inside subculture; The postmodern meaning of style. Oxford: Berg.
Musgrove, Frank. 1964. Youth and the social order. London: Routledge and Kegan Paul.
Naafs, Suzanne and Ben White. 2012. "Intermediate generations; Reflections on Indonesian youth studies", The Asia Pacific Journal of Anthropology 13(1): 3-20.
Nayak, Anoop. 2004. Race, place, and globalization. Oxford: Berg.
Nilan, Pam. 2008. "Youth transitions to urban, middle-class marriage in Indonesia; Faith, family, and finances", Journal of Youth Studies 11(1): 65-82.
Nilan, Pam, Roberta Julian, and John Germov. 2007. Australian youth; Social and cultural issues. Melbourne: Pearson.
Parker, Lyn. 2009. "Religion, class and schooled sexuality among Minangkabau teenage girls", Bijdragen tot de Taal-, Land- en Volkenkunde 165(1): 62-94.
Parker, Lyn and Pam Nilan. 2013. Adolescents in contemporary Indonesia. London/New York: Routledge.
Pratiwo. 2003. "Markets and malls in Jakarta", IIAS Newsletter, 31 (July): 12.
Rathore, Animesh Singh and Sharifah Mariam Alhabshi. 2005. "A case of urban cyber cafés in Malaysia", Information Technology in Developing Countries, 15(1): 12-19. [Http://www.iimahd.ernet.in/egov/ifip/apr2005/article3.htm, accessed on 10-12-2009.]
Rowlands, Michael. 1994. "The material culture of success; Ideal life cycles in Cameroon", in: Jonathon Friedman (ed.), Consumption and identity, pp. 116-135. London: Harwood Press.
Rustan, Mario. 2010. "In defense of shopping malls", The Jakarta Post 8 July. [Http://www.thejakartapost.com/news/2010/08/07/in-defense-shopping-malls.html, accessed on 5-6-2011.]
Setyawati, Lugina. 2008. "Adat, Islam, and womanhood in the reconstruction of Riau Malay identity", in: Susan Blackburn, Bianca Smith, and Siti Syamsiyatun (eds), Indonesian Islam in a new era; How women negotiate their Muslim identities, pp. 69-93. Melbourne: Monash University Press.
Smith-Hefner, Nancy. 2005. "The new Muslim romance; Changing patterns of courtship and marriage among educated Javanese youth", Journal of Southeast Asian Studies 36(3): 441-459.
Smith-Hefner, Nancy. 2009. "'Hypersexed' youth and the new Muslim sexology in Java, Indonesia", Review of Indonesian and Malaysian Affairs 43(1): 209-244.
Tanuwidjaja, Sunny. 2010. "Political Islam and Islamic parties in Indonesia; Critically assessing the evidence of Islam's political decline", Contemporary Southeast Asia 32(1): 29-49.
Toon, Ian. 2000. "Finding a place in the street; CCTV surveillance and young people's use of urban public space", in: David Bell and Azzadine Haddour (eds), City visions, pp. 141-161. Harlow: Pearson Education.
Utomo, Iwu, et al. 2012. The 2010 Greater Jakarta transition to adulthood survey; Mobile phone, internet, and media exposure. Canberra: Australian Demographic and Social Research Institute – ADSRI, Australian National University. [Http://adsri.anu.edu.au/research/transition-to-adulthood, accessed on 15-10-2012.]
Vanderbeck, Robert M. and James H. Johnson. 2000. "'That's the only place where you can hang out'; Urban young people and the space of the mall", Urban Geography 21(1): 5-25.
Wijana, I Dewa Putu. 2011. "The development of Bahasa Indonesia in multicultural context; A case study of adolescent slang", Humaniora 23(1). [Http://journal.ugm.ac.id/index.php/jurnal-humaniora/article/view/1011/840, accessed on 25-7-2013.]
DOI:
http://dx.doi.org/10.17510/wjhi.v15i1.102
Refbacks
There are currently no refbacks.
This work is licensed under a Creative Commons Attribution-NonCommercial 4.0 International License.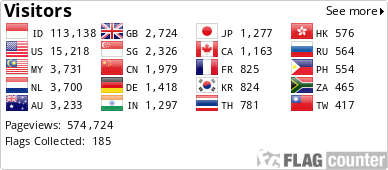 View My Stats