Preserving and empowering local languages amidst the Covid-19 pandemic; Lessons from East Kalimantan
Abstract
This article brings together two ostensibly separate subjects: language empowerment and the Covid-19 pandemic. It argues that knowledge of local languages can help disseminate health-related information on a regional level. This addresses two problems simultaneously: the problems raised by the intelligibilty of governmental healthcare protocols and the functions of the use of local languages. The article is a case study presenting a number of interventions in the languages of East Kalimantan and can be seen as an inclusive, grassroots example of health communication. The study was initially a modest attempt to generate on-the-ground examples of health information in the dominant languages of the region of East Kalimantan. These studies demonstrate that the local communities of these languages are very enthusiastic about getting involved in the interventions. They also reveal that communication using IT and social media is thriving.
One of our observations was that information about this pandemic tends to be understood only by highly educated urban people. This happens because it is conveyed by the government in standard Indonesian, which includes many foreign loanwords. The application of local languages is not just using local language vocabulary, it is instead a trigger to revive the collective memory of disaster management based on local culture. In this case, local languages are recognized and considered useful in helping to break the chain of virus transmission to free Indonesia of the Covid-19 outbreak. There were a number of unexpected developments. We found support for the intervention being rolled out on a national level by Special Task Force for Covid-19 under National Disaster Management Agency (Badan Nasional Penanggulangan Bencana/BNPB). We also welcomed the online publication by the National Agency for Language Development and Cultivation (Badan Bahasa) of the Handbook for managing behavior about health protocols in seventy-seven local languages. The main thrust of this article should therefore be of interest to anyone working to empower local languages and language vitality.
Keywords
Covid-19 pandemic; language vitality; local languages; empowering; collective memory.
References
Aziz, E. Aminuddin. 2020. "Memperbaiki komunikasi tentang Covid-19", MediaIndonesia.com. [Retrieved from: http://www.mediaindonesia.com; accessed on 22-12-2020.]
Badan Bahasa. 2019. Bahasa dan peta bahasa di Indonesia. Sixth edition. Jakarta: Kementerian Pendidikan dan Kebudayaan. [Retrievable: https://petabahasa.kemdikbud.go.id.]
Badan Bahasa. 2020. "Pedoman perubahan perilaku penanganan Covid-19 dalam 77 bahasa daerah". [Retrievable: https://covid19.go.id/p/protokol/pedoman-perubahan-perilaku-penanganan-covid19-dalam-77-bahasa-daerah.]
Badan Pusat Statistik. 2020. Potret pendidikan Indonesia; Statistik pendidikan. Jakarta: Badan Pusat Statistik. [ISSN 2086-4566.]
Budiono, Satwiko and Multamia RMT Lauder. 2017. "Exploration of the Banyuwangi people's identity and language based on lexical similarity of classical Javanese vocabulary in Banyumas and Banyuwangi". [Paper, The Tenth International Conference on Applied Linguistics (CONAPLIN) X on "Literacy and Technology in Language Pedagogy and Use", Language Center of Universitas Pendidikan Indonesia (UPI), 22-23 November.]
Collins, James T. 2019a. "Global eras and language diversity in Indonesia; Transdisciplinary projects towards language maintenance and revitalization", Paradigma, Jurnal Kajian Budaya Vol. 9 No. 2: 103-117.
Collins, James T. 2019b. "Language death in Indonesia; Crisis and interdisciplinary collaboration". [Paper, Public Lecture, Fakultas Ilmu Pengetahuan Budaya, Universitas Indonesia, 10 October.]
Crystal, David. 2014. Language death. Cambridge: Cambridge University Press.
Fishman, Joshua A. (ed). 2001. Can threatened languages be saved? Reversing language shift, revisited; A 21st century perspective. Clevedon, UK/Buffalo, NY: Multilingual Matters.
Gadeng A.N., E. Maryani, and D. Romat. 2018. "The value of local wisdom seumong in tsunami disaster mitigation in Simeuleu Regency, Aceh Province", Earth and Environmental Science 145: 1-6.
Grenoble, Lenore A. and Lindsay J. Whaley. 2006. Saving languages; An introduction to language revitalization.
Cambridge: Cambridge University Press.
Harimansyah, Ganjar. 2017. Pedoman konservasi dan revitalisasi bahasa. Jakarta: Badan Bahasa, Kementerian Pendidikan dan Kebudayaan.
Harimansyah, Ganjar. 2019. Kajian vitalitas bahasa. Jakarta: Badan Bahasa, Kementerian Pendidikan dan Kebudayaan.
Hinton, Leanne, Leena Huss, and Gerald Roche. 2018. "Introduction; Language revitalization as a growing field of study and practice", in: Leanne Hinton, Leena Huss, and Gerald Roche (eds), The Routledge Handbook of Language Revitalization, pp. xxi-xxx. London/New York, NY: Routledge.
Jones, Mari C. (ed). 2015. Endangered languages and new technologies. Cambridge: Cambridge University Press.
Lauder, Allan F. 2017. "A strategy for language revitalization in Indonesia; Focus on youth and ICT". [Paper, Kongres Internasional dan Lokakarya Bahasa Daerah Maluku "Pelindungan Bahasa-Bahasa Daerah sebagai Aset dan Jati Diri Bangsa", Ambon, 7-8 September.]
Lauder, Multamia RMT. 2018. "Pemetaan vitalitas bahasa dan pelindungan sastra daerah". [Paper, Kongres Bahasa Indonesia XI, Badan Bahasa, Jakarta, 28-31 October.]
Lauder, Multamia RMT (ed). 2019. Vitalitas beberapa bahasa di Indonesia Timur. Jakarta: Lembaga Ilmu Pengetahuan Press. [ISBN 978-602-496-078-0.]
Lauder, Multamia RMT. 2020. "Pemberdayaan ketangguhan komunitas melalui pendekatan sosial budaya untuk menangani pandemi Covid-19". [Paper, The Second Professor Summit on "Challenges of Professors in the Era of Covid-19 Pandemic and Beyond", Dewan Profesor (DP), Institut Teknologi Sepuluh Nopember, Surabaya, 3-6 November.]
Lauder, Multamia RMT and Allan F. Lauder. 2020. "Vitality and revitalization of minority local languages in the East of Indonesia". [Paper, International Conference on Indonesian Languages and Linguistics, Cornell University and Pusat Kajian Bahasa dan Budaya, Universitas Katolik Atma Jaya, Jakarta, 17-8 February.]
Moseley, Christopher J. 2007. Encyclopedia of the world's endangered languages. London/New York, NY: Routledge.
Nuraini, Tantiya Nimas. 2020. "Kronologi munculnya Covid-19 di Indonesia hingga terbitnya Keppres Darurat Kesehata". [Retrieved from: https://www.merdeka.com/trending/kronologi-munculnya-covid-19-di-indonesia-hingga-terbit-keppres-darurat-kesehatan-kln.html; accessed on 2-4-2020.]
Pelupessy, Dicky. 2020. "Studi perilaku pemakaian masker pada pedagang pasar PSPT, Tebet, Jakarta". [Laporan Riset; Jakarta: Badan Nasional Penanggulangan Bencana.]
Supriatnoko. 2015. Pemetaan basa Cerbon; Distribusi variasi bahasa dan penetapan status. PhD thesis, Universitas Indonesia.
Tulius, Juniator. 2020. "Lesson from the past, knowledge for the future; Roles of human memories in earthquake and tsunami narratives in Mentawai, Indonesia", Paradigma, Jurnal Kajian Budaya Vol. 10 No. 2: 147-168.
DOI:
http://dx.doi.org/10.17510/wacana.v22i2.1006
Refbacks
There are currently no refbacks.
This work is licensed under a Creative Commons Attribution-NonCommercial 4.0 International License.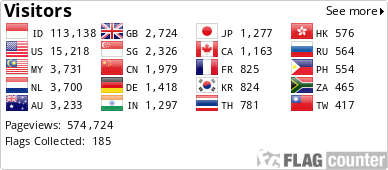 View My Stats